When the end of life comes for your loyal companion, turn to your friends at Malta Animal Hospital for compassionate support. Our experience in helping pets to pass comfortably and peacefully is extensive. Your needs and wishes are met with respect and understanding because we love our pet patients, too.
Our primary concern is the humane care of your companion. We provide appropriate and effective pet pain management for every illness or injury. Pain management medications and techniques are progressive, designed to meet the needs of each individual patient. No animal is ever allowed to suffer needlessly.
THOUGHTFUL EUTHANASIA
Euthanasia services are performed with compassion and respect. Whenever possible, we offer the opportunity for family members to be present during the final moments, providing comfort and love to their pet. Passing is a quiet time for your animal companion: free of pain, wrapped in a soft blanket, and surrounded by friends and family. We offer home euthanasia services as well, performed on a case-by-case basis exclusively for our current clients.
The passing of a cherished family pet can be a difficult time. We are here to support and guide you throughout the end-of-life process.
CREMATION SERVICES
We work closely with Infinity Pet Services, Inc. for a more personalized approach to pet cremation. Infinity provides innovative ways to memorialize pets and a method of guaranteeing that individual cremains are properly returned to their owners. Options include:
Communal or group cremation — In this less costly option, several animals are placed in the cremation chamber together; cremains are then spread respectfully over the fields and gardens surrounding Infinity.
Private or individual cremation — In this option, only your pet is placed in the cremation chamber; the ashes are gathered and returned to you with a complete memorial package.
Veterinary clinic pick-up provides a convenient way for you to access Infinity's services, and we make all the arrangements for you.
SUPPORT FOR PET LOSS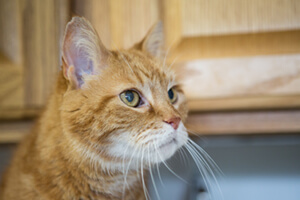 When a pet has experienced a long illness or is in chronic pain, the end may be a blessing. Still, the experience of loss can be powerful and acute. In cases of accident or sudden illness, the loss is unexpected and often surprising in intensity.
Whatever your experience, we offer a variety of resources to assist you during this time.