Our Story
For nearly 20 years, Malta Animal Hospital has been honored to provide the highest level of veterinary care to the pets and families of Malta and surrounding communities in the Capital District. We combine compassion, experience, and the latest in veterinary technology to help your pet have as many happy, healthy years with you as possible.
Learn More About Us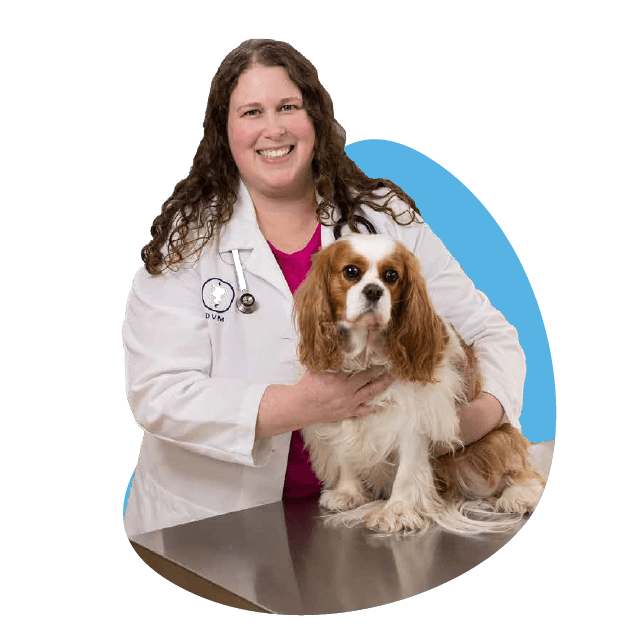 Customer Reviews
I think you guys are doing a great job. I live in Hudson Falls now and was willing to make the drive to Malta Animal Hospital because I have been very satisfied with the services provided and the staff. Everyone is so knowledgeable and it's good to know I have them as a resource being a first time cat mom. Thank you for your time and knowledge. Earl will be one happy kitty!
Katherine Ross
My dog has never been happier with a vet than at MAH. Super friendly staff always remember all the little details about my pup. Also the best boarding experience we have ever had – our little guy almost always used to come home from boarding stressed and sad. Now he gets excited to see his friendly vet techs whenever we drop him off for a stay. Thanks, Dr. Jake!
Dan Curtis
They take very good care of my fur baby.  If I have a question or concern, they get right back to me. They utilize technology with regard to setting appointments, ordering medication, and reminders.  They keep a picture of your four-legged friend on file so whenever you get paperwork, his cute little face is on the page.  How can you be mad at paying a bill with your fur baby on it?  I love this place.
Jaimie Corvetti
This practice is wonderful! From the minute I first called to schedule an appointment, to the expert emergency surgery for our very sick baby girl, we couldn't be more impressed with the kindness and warmth shown to us and our dog. You have a fantastic practice! Thank you for the patient explanations to all of our questions and for giving us a chance to spend more time adoring our sweet Sadie. We can not thank you all enough! We will be telling everyone about the wonderful experience we have had at our new veterinarian, Malta Animal Hospital.
Debbi B
My dog and I had a wonderful experience. The staff is very professional and sweet. Dr. Jake was so willing to listen to everything and work at a viable solution to my dog's problems. I highly recommend this fantastic facility!
Sharon Miner
Meet Our Team
Our doctors are proud members of the New York State Veterinary Medical Society, the Capital District Veterinary Medical Society, and the American Veterinary Medical Association. Click below to get to know each one of us!
Meet the Team