We know how busy you are! At times, you may need the assistance of our pet care professionals to meet the needs of your companion animals. Malta Animal Hospital provides supportive services for pet owners including pet boarding and grooming.
PET BOARDING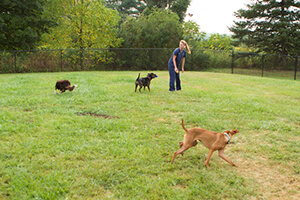 We offer basic boarding for all pets, an exclusive service for our current clients only. We also provide medical boarding services for our patients that require medical care while their owners are away with a veterinarian on-call as needed.
DOG KENNELS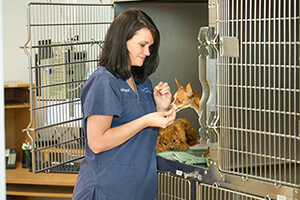 We have space to accommodate all size pets, even the largest of giant breed dogs. For the comfort of our guests, our kennels are all indoors.
All pets are handled daily, given exercise and individual attention. Dogs are walked outside three times a day during their stay with us. Blankets and food are provided for our boarders, but you are always welcome to bring these and other comfort items from home.
CAT BOARDING
To address the special needs of our feline guests, cats are housed in a separate area away from the dogs. This reduces stress on our sensitive feline boarders, minimizing behavioral issues resulting from anxiety, such as refusing food and vocalization.
BASIC PET GROOMING SERVICES
We offer routine and therapeutic bathing services for dogs and cats. Especially for feline clients, sedation is available as needed. Please discuss any special needs when scheduling your appointment.
Other grooming services include basic clipping and shaving as well as nail trimming and ear clipping and plucking. You may wish to schedule grooming services in combination with other wellness care, such as an annual exam or dental cleaning. Grooming during your pet's boarding visit is another option.
Contact our hospital to discuss your pet's boarding and grooming needs.