When looking for excellence in veterinary internal medicine and surgical services, Malta Animal Hospital offers the most advanced technology in diagnostic services, from our veterinary laboratory to diagnostic imaging. Our veterinarians and technicians are highly skilled and experienced in the use of this technology and interpretation of results. This leads to greater diagnostic accuracy, prompt initiation of treatment modalities, and relief for our sick or injured pet patients.
VETERINARY DIAGNOSTIC LABORATORY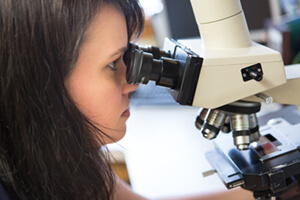 Our in-house laboratory is equipped for a broad spectrum of veterinary screenings, including cytology, serum chemistry, hematology, serology, urinalysis, and parasite testing. Special care is taken to ensure accuracy and prompt test results, to promote rapid diagnoses and initiation of treatments for the comfort and health of every patient.
We also utilize commercial and academic veterinary reference laboratories for specialized diagnostics and consultations.
DIGITAL RADIOLOGY AND ULTRASOUND IMAGING
Our on-site digital X-ray and ultrasound equipment provides high quality diagnostic imaging to aid in the quick diagnosis of many disorders. Our digital X-rays offer extraordinary detail for the highest level of accuracy.
Detailed images are essential to the proper diagnosis of many conditions and diseases in pets. In addition, veterinary ultrasound technology offers highly detailed images that are non-invasive, comfortable, and completely safe for pregnancy screens and monitoring the development of the unborn fetus.
ELECTROCARDIOGRAPHY
We provide cardiology services in our hospital for our very special pets with heart conditions or diseases. Some heart conditions are present at birth, while others develop as a result of other diseases. Whatever the circumstance, we offer cardiology services for these vulnerable pets.
The early diagnosis of heart diseases or conditions allows for the most effective treatments, maximizing the animal's potential for long life. For this purpose we use diagnostic electrocardiography, sometimes called ECG or EKG.
In addition to chest X-rays, careful cardiac auscultation, blood pressure measurement, and—the basis of all medical care—the history and physical exam, cardiology services are offered at our hospital for your convenience. We also offer consultations with veterinary cardiology specialists for more complex cases.